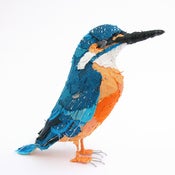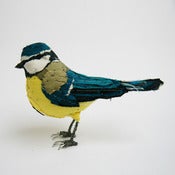 I absolutely love these pieces, especially the flamingo and owls! Abigail Brown is a very talented illustrator and maker. Her birds seem to be illustrations which have come alive! Created using scraps of fabric which Abigail collects, each is finished with tiny hand stitches.
Abigail works from a studio at Cockpit Arts and her creations are much loved around the world.
Visit her website at www.abigail-brown.co.uk to be enchanted.....